Communicate with us! If you are not able to pay your rent on time call us. We will work with you. We understand that things can happen. When you ignore our text reminders, calls and letters we take it as abandonment and proceed to do our due diligence that we are required by law to do in order to get our unit back.

If your unit is locked and you make a payment, understand that we have the right to wait 48 hours minimum to unlock it. Per Wisconsin law, we can legally take back and clean out either by auction or dumpster any unit that is past due 30 days or more.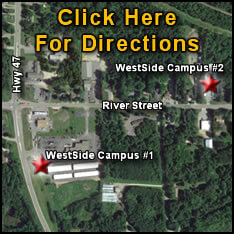 Coming Soon!
New Units, All Sizes.
---
Climate controlled storage & Climate controlled storage for Autos, Boats and Motorcycles.
What If My Payment Is Past Due?
Moving Truck Rental